How to Contact Olymp Trade Support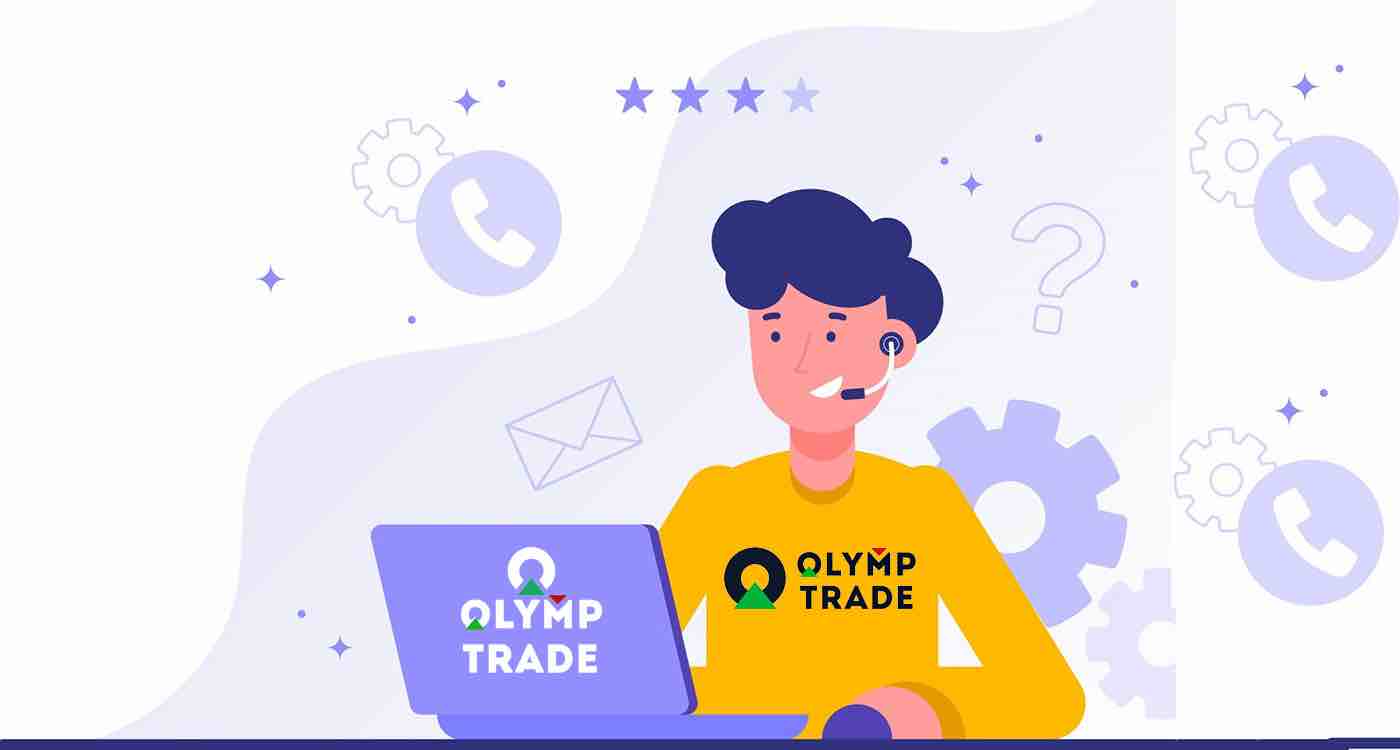 Have a trading question and need professional help? Don't understand how one of your charts works? Or maybe you have a deposit/withdrawal question. Whatever the reason, all clients run into questions, problems, and general curiosities about trading. Fortunately, Olymp Trade has you covered regardless of what your individual needs are.

Here is a quick guide of where you can find answers to your questions. Why do you need a guide? Well, because there are a bunch of different types of questions and Olymp Trade has resources allocated specifically to get you on track and back to doing what you want — trading.

If you have an issue, it is important to understand which area of expertise the answer will come from. Olymp Trade has a plethora of resources including an extensive FAQ, online chat, educational/training pages, a blog, live webinars and YouTube channel, email, personal analysts, and even direct phone calls on our hotline.

So, we will outline what each resource is and how it can help you.



Olymp Trade Online Chat
Olymp Trade's online chat feature allows you to speak with one of our technical support staff members in real-time and get answers to your questions. These individuals are highly qualified, available 24 hours a day, and speak more than 20 different languages.
They can help you with navigating and utilizing different functions within the platform, troubleshoot any technical issues you might be having with the site, and match you with the proper resources you need to answer your question if it is outside their specialty.
While our technical support staff are brilliant and wonderful, they are not financial analysts so they won't be able to tell which trades to open and when.
If you are in trade room, click "Help" in the left and click "Support"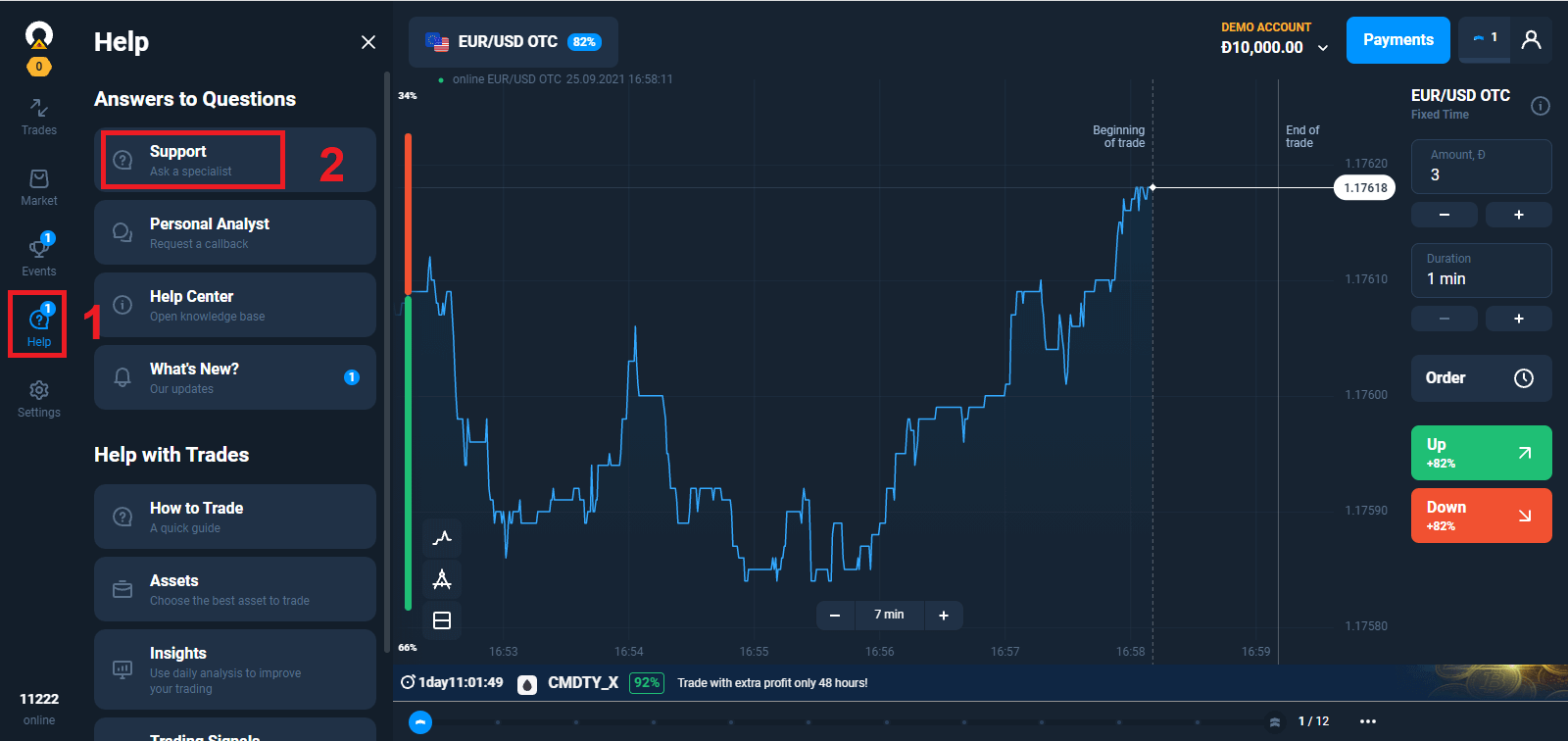 Click "Open Chat" and you can start chatting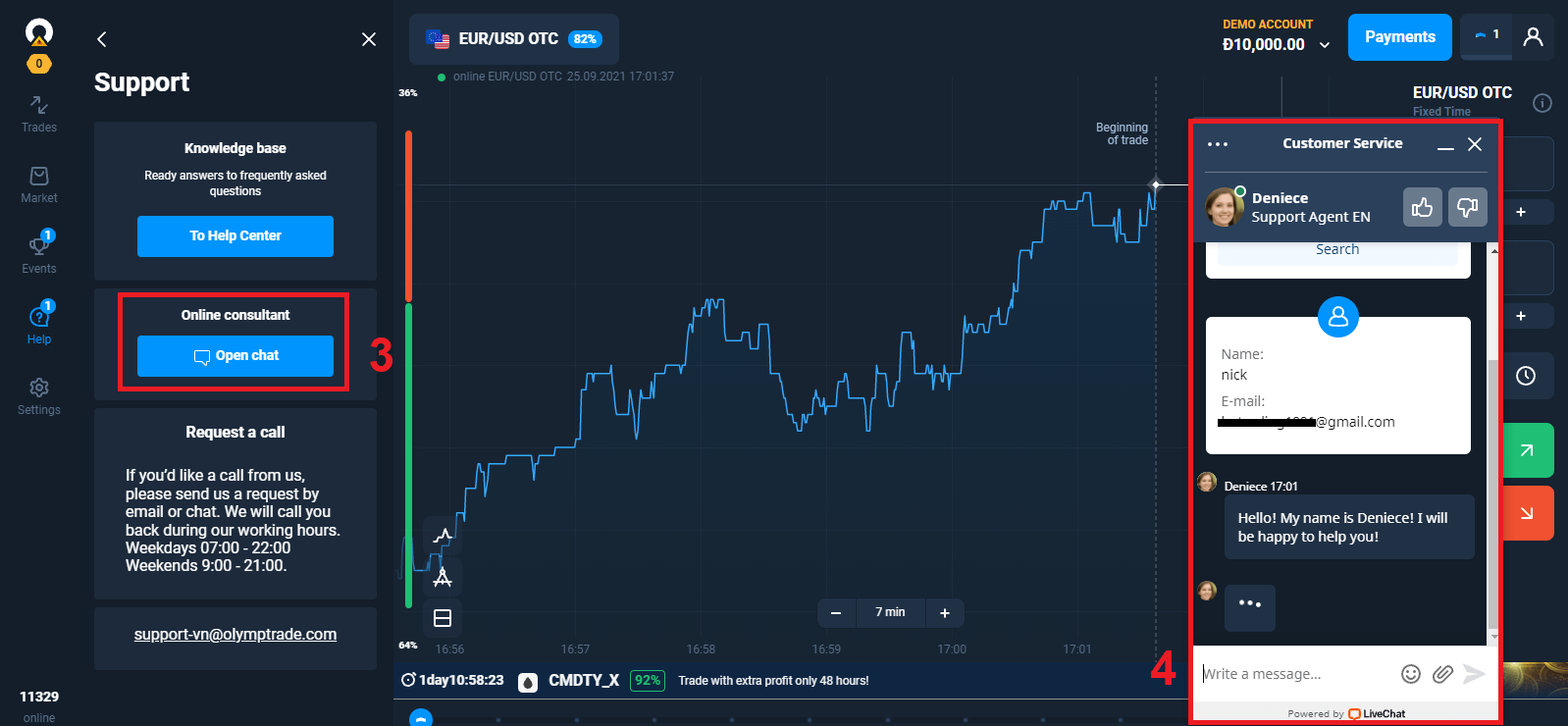 If you are in home page, you can start chatting when clicking the "Chat" button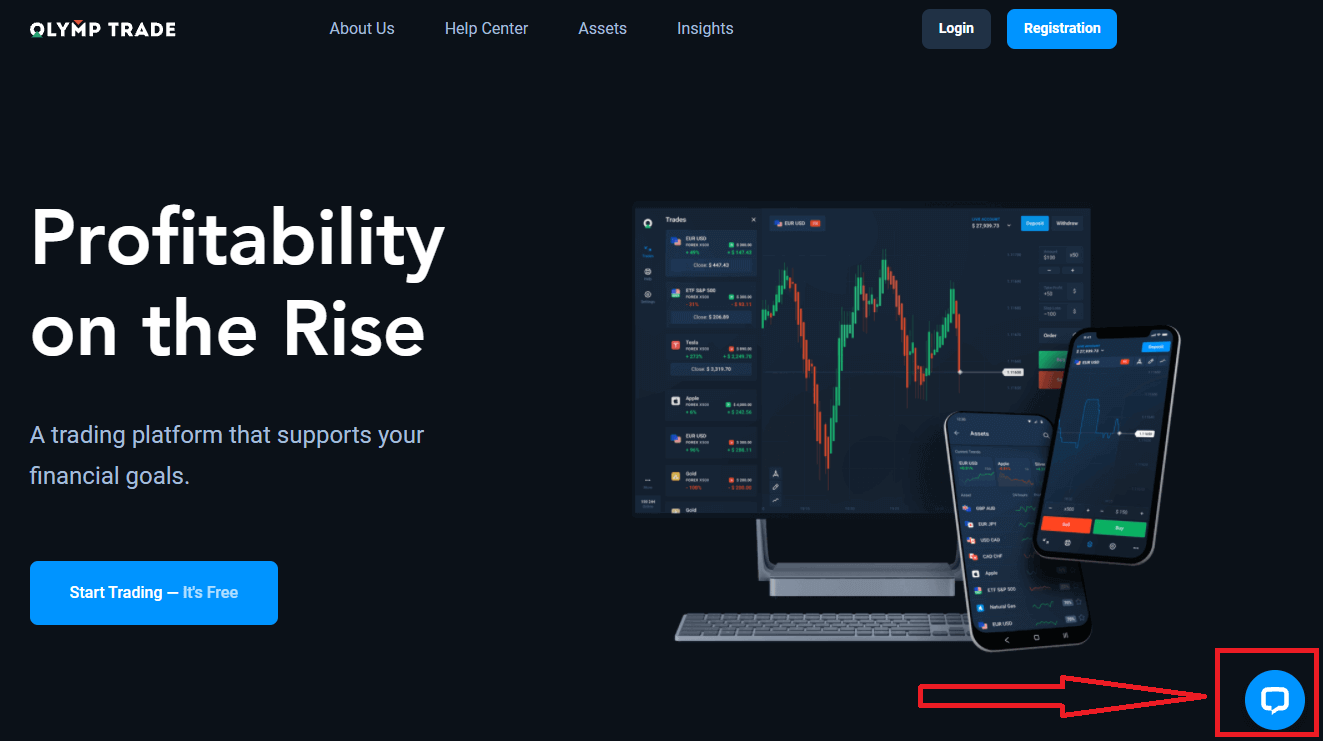 Enter your name and email, ckick "Start the chat" button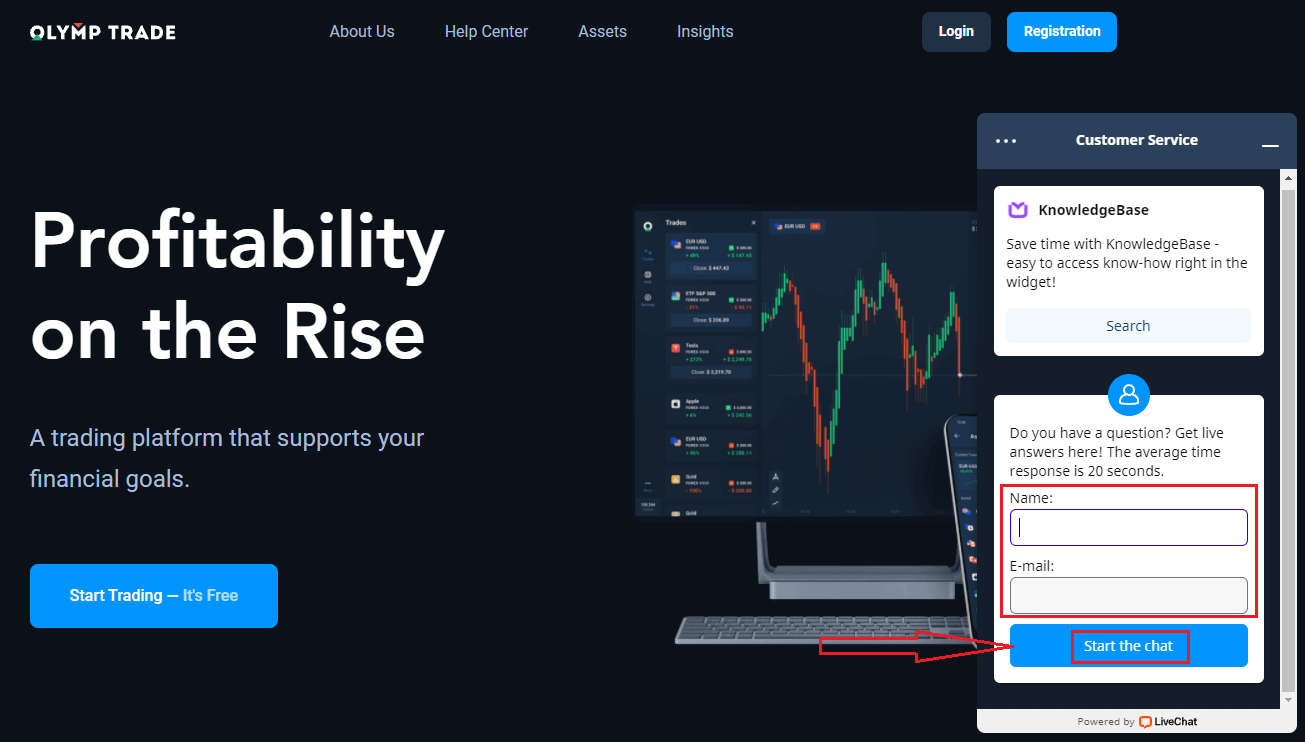 Now you can chat with our technical support staff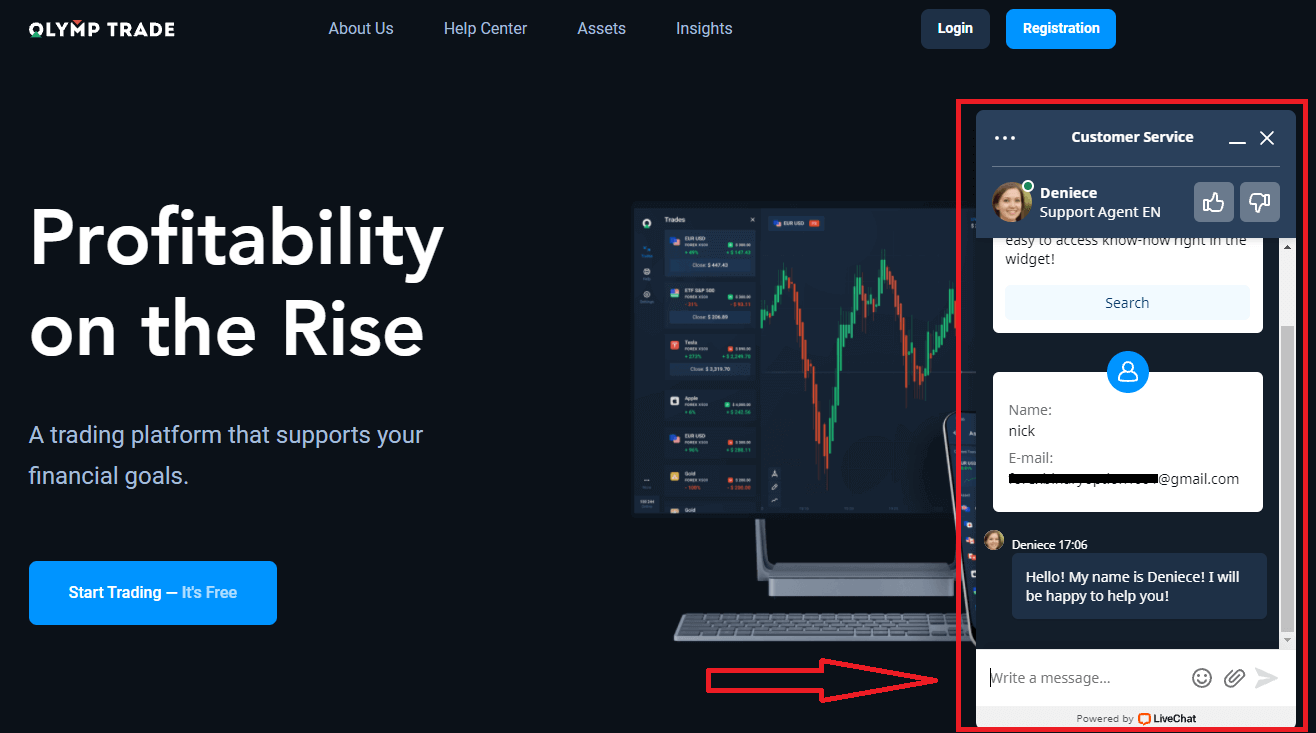 Olymp Trade Email and Contact Form
If you prefer to correspond through email, you can send a direct email to
[email protected]
and you'll receive a response in 1 business day or less.
If you would like to have a representative contact you by phone, you can simply fill out the contact form and a properly qualified support staff member will contact directly. Just be sure to enter some information about the type of assistance you need in the "message text" field of the form.
Using Contact Form click here:
https://olymptrade.com/en-us/support

In the online form you need to fill:
First name
Surname
Email
Telephone number
Text message
Olymp Trade Phone
We love to hear from our clients and if you have something urgent that you would like to get solved, we have staff waiting to take your call in several different locations throughout the world. Contact us by phone in India, South Africa, Nigeria and other countries.
1800400478 Toll free number for clients from Vietnam
27 (21) 1003880 Cape Town, South Africa
234 (1) 2279021 Lagos, Nigeria
912271279506 India, New Delhi
+35725030996 Nicosia, Cyprus
842844581413
Or If you'd like a call from us, please send us a request by email or chat. We will call you back during our working hours. Weekdays 07:00 - 22:00 Weekends 9:00 - 21:00.
Our Education and Analytics Pages, Blog
If you have a question or are interested in taking full advantage of the Olymp Trade platform and want to learn how to use some of the great strategies, indicators, and other tools, be sure to visit these resources.
Teaching trading is important and Olymp Trade has invested significantly in providing our clients with the best analytical tools and the proper training on how to use them. You want to be a better trader and we want you to be a better trader.
Click here:
https://plus.olymptrade.com/en/help/section/education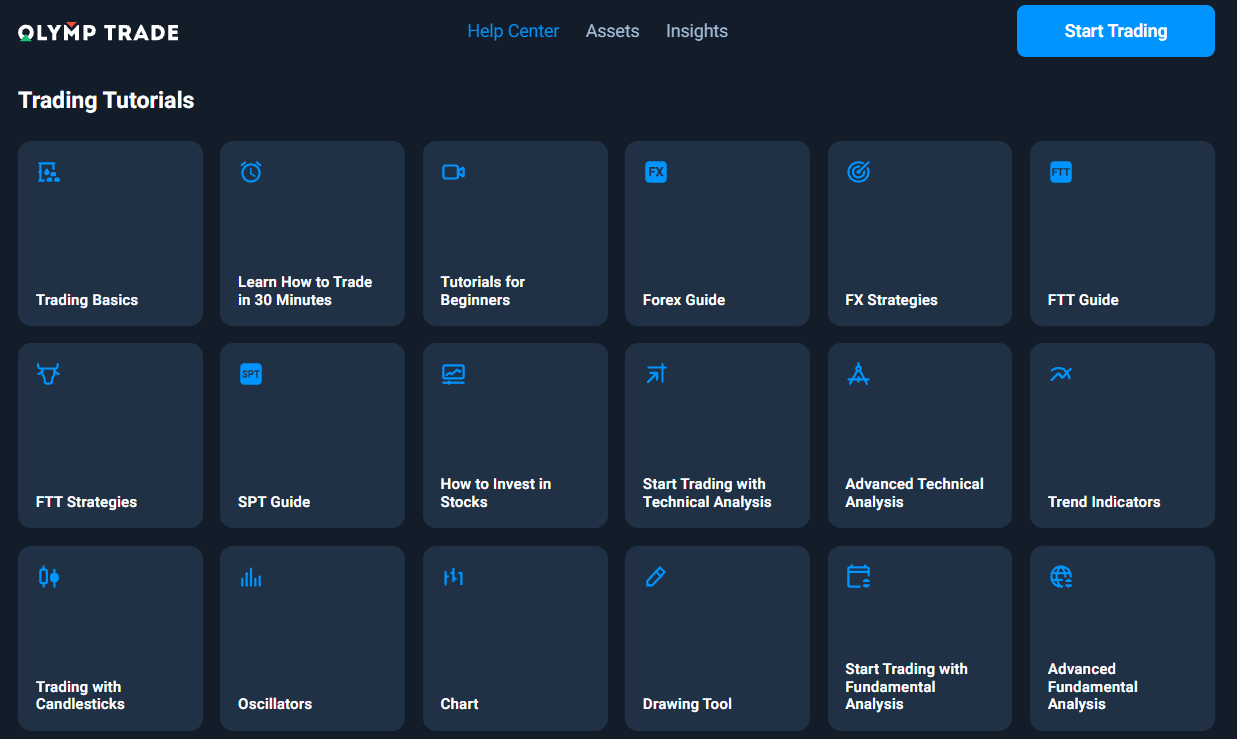 You'll find nearly everything you need to trade successfully on Olymp Trade in these client centered areas. Hear about the latest trends and news on our popular blog, interact in live webinars, or just watch recorded versions.  
OlympTrade in Social media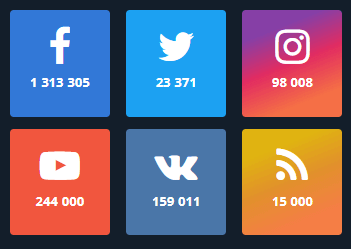 You can ask common questions in Social networks, for the serious problems please write on Email
[email protected]



Olymp Trade Frequently Asked Questions (FAQ)
Olymp Trade has been a trusted broker for over 5 years with millions of traders from all over the world. Chances are that if you have a question, someone else has had that question in the past and Olymp Trade's FAQ is quite extensive.
FAQ:
https://plus.olymptrade.com/en/help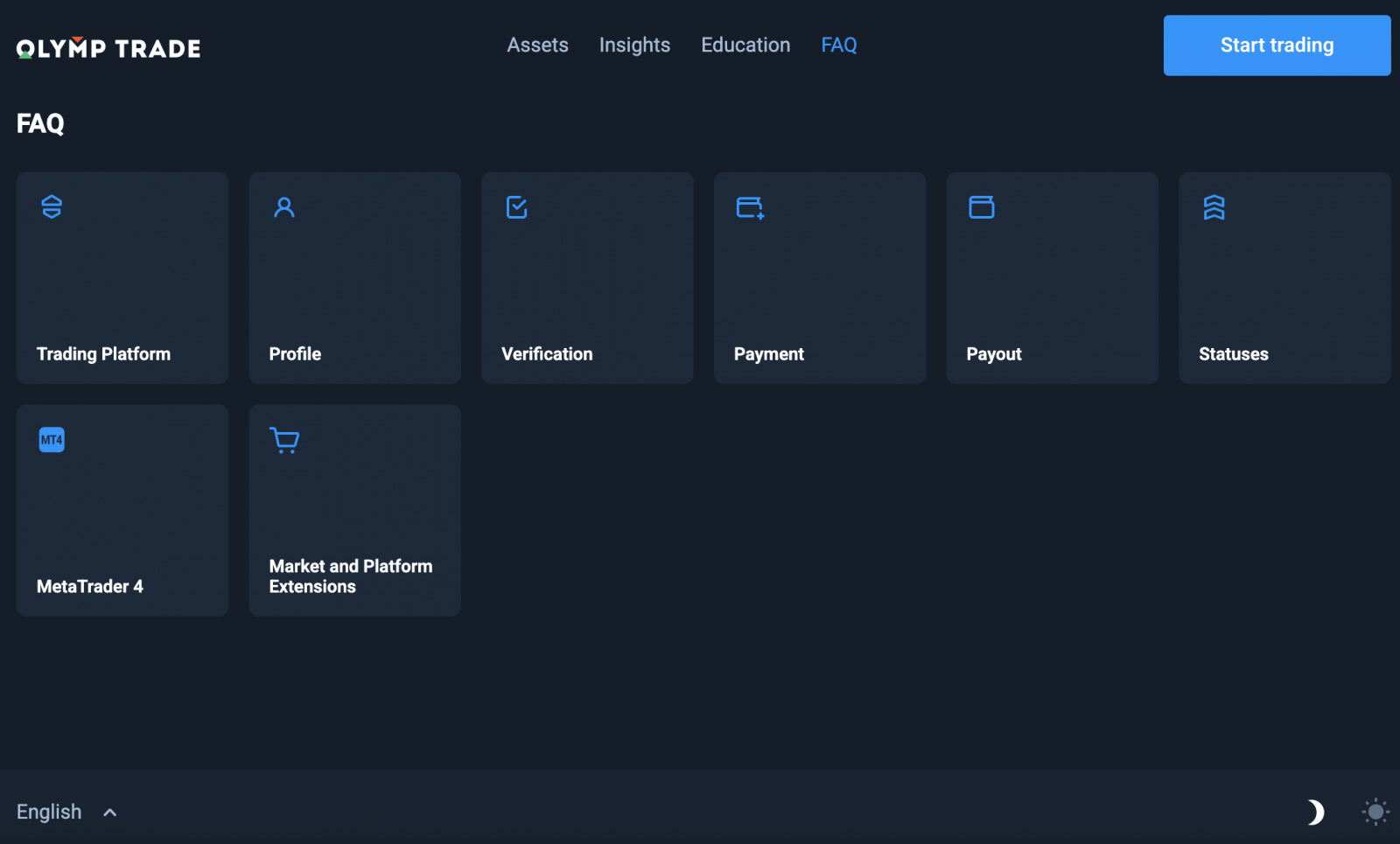 If you have a question, this is the best place to start.



Need Trading Strategy Help or Insights? Utilize Your Personal Consultant
Perhaps you knew this already, but all Olymp Trade clients with Advanced or Expert status have access to a personal trading consultant. These consultants are professional analysts and work with Olymp Trade clients in developing trading strategies and methodologies that meet each investor's individual needs.
If you don't have Advanced or Expert status now, don't worry. You can achieve these statuses by either training in Olymp Trade Path of the Trader program or by increasing your account balance.
Regardless of how you obtain the increased status, a personal consultant and trading instructor from Olymp Trade can make a humongous impact on your trading performance.



Resolving Client Issues is Important
It's important to us that you get the information and help you need quickly and easily. This is why we have gone to such great lengths in an effort to provide our clients with the best support services.
We're here to help so let us know what we can do for you and how we are doing.